What is Alarm Response?
Alarm Response Explained
The Alarm Response service industry has grown rapidly since the 1980s. Today, if you have an alarm system installed in your home or business, it's likely that you'll need to work with a Monitoring company that specialises in responding to alarms. The article details what an alarm response monitoring service can offer you and why they are important to have.
When it comes to protecting a business from break-ins, fires, and other threats, an alarm response service is a great asset.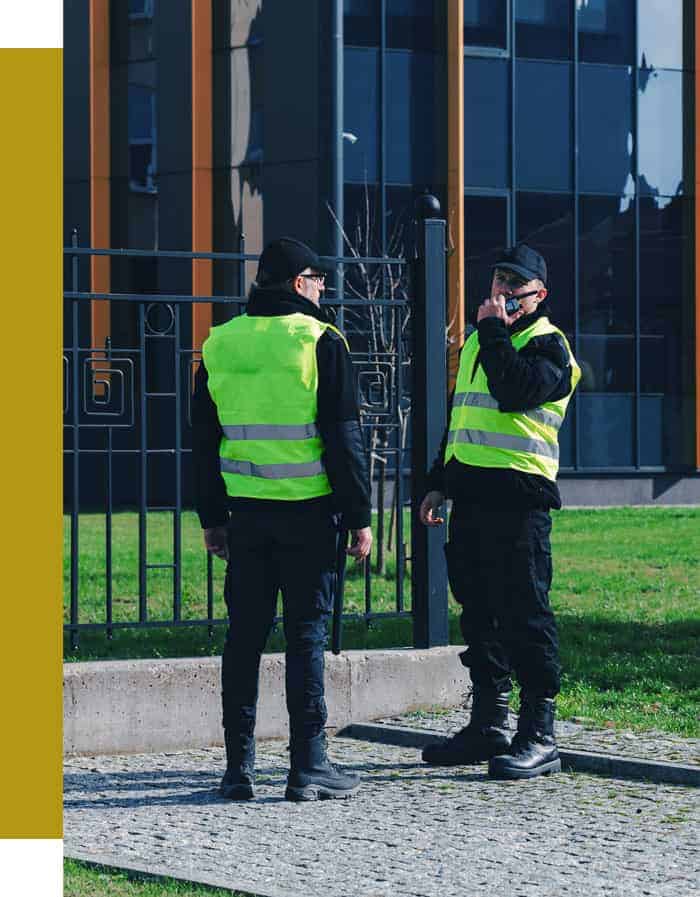 The police are the first line of defence when it comes to urgent incidents. They are often the first responders, racing to our homes and workplaces to help where they can. This is all well and good when you live or work in a city or town, but what about if you live in the middle of nowhere? Remote locations without a local police station might need an alternative form of protection, even if it's just for one day out of the year. That's where alarm response services come in.
What is an Alarm Response Service?
An Alarm Response Service is a professional security service we can provide to your residential or commercial premise. We hold a set of keys to your property (Keyholding Services) and your property's alarm system in monitored by our Remote Video Receiving Centre (RVRC) based in Yate, Bristol.
In the event that an alarm is triggered, our SIA accredited monitoring team will be alerted immediately and will quickly identify the cause of the alarm. Should your premises need police response, we will call them out. If there is no immediate threat, we will send a Keyholder to check the building, and ensure it is secure before locking up again.
An alarm response service is a service that provides protection in the event of an emergency. It typically includes monitoring your home or business 24/7, sound alarms, and contacting police or fire stations in the event of an intruder.
Why would a business need an Alarm Response Service?
A business alarm response service is a specialised service for businesses with alarm systems in place.
Response services are a great way to help businesses stay safe. The monitoring aspect will track the location of the business, dispatch an SIA accredited security officer if necessary, send pictures to the business owner via text or email, verify that the person is who they say they are, and more. Alarm Response Services can enable businesses to focus on what's important instead of worrying about security.
How does an Alarm Response Service work?
An alarm at your premises is triggered, whether it be a genuine threat or a false alarm. Our Remote Video Receiving Centre receives the alarm trigger. Our SIA Accredited Monitoring team then identify the cause of the alarm being triggered and instantly decide what course of protective action to take. Whether that be alerting the emergency services or deploying our professionally trained, security officers to investigate the site and ensure it is safe and secure before leaving.
After any alarm response, we will detail the call out so that you are able to view it. You will also have access to our 24/7 live platform where you can monitor the security of your site.
ARM Secure is committed to providing a rapid response to any alarm activations, using our range of highly effective signalling devices. Our experienced team will be able to determine what solution is most suitable for your property during our free on-site survey.
Our Alarm Monitoring alarm monitoring service operates 24 hours a day, 365 days a year so your property will always be under supervision. Our rapid response significantly reduces the risk of burglary, intrusion and arson on site. When activation occurs, ARM Secure will take the appropriate action by contacting the nominated keyholders and emergency services if required, limiting the impact to yourself and your property. If we cannot contact your keyholder, we will initiate the pre-agreed response plan. Our customer's safety and peace of mind is paramount. 
ARM Secure works with a variety of leading security technology manufacturers, so we can provide our customers with the highest-quality security on the market including Redcare, WebWay, CSL DualCom and Emizon which we can interface with existing lines and networks. Get in contact

Do I need an Alarm Response Service?
The benefits of this service definitely outweigh the cost. You can always be reassured that your premises are protected whether that be against intruders, vandalism or fires. Although we can never stop these things from happening, the presence of Alarm Response Monitoring is very effective in deterring criminals. And in the event of a fire, we can alert the fire brigade if the business is closed for the evening and there is nobody else on site to raise the alarm.
For the above reasons, the use of this service helps to prevent damage and incurrence of costly expenses in any event.
About ARM Secure
ARM Secure is the resulting company of a recent merger between two industry established sister security companies owned by the Asset Protection Group. The companies, ARK Alarm Response and Keyholding and VRC Monitoring Solutions.
We specialise in providing professional Keyholding and Alarm Response Monitoring Security Services to businesses and homes across the entire UK.
If you would like a quote on our services please get in touch with us via our contact form here, or email [email protected]