Alarm Monitoring
Alarm Monitoring is the backbone of the electronic security industry, it is the ideal deterrent and active security solution for commercial and residential properties protecting against intruders and the damage of an undetected fire.
Whatever and wherever the property, Alarm Monitoring makes sure someone will always be watching and ready to respond immediately to any sign of threats and emergencies.
Benefits of Alarm Monitoring
Alarm Monitoring provides peace of mind because even when you are not on the premises, an ARM Secure operator will be on hand and prepared to respond accordingly to any threat. By alerting keyholders and emergency services, ARM Secure will limit the damage to your property if there is a fire or intruder on the premises.
All ARM Secure's Alarm Monitoring solutions can be integrated with existing security solutions on your premises and alongside any of our own range of services, giving the combined effect of a highly efficient full turn-key security system. Our integration also includes digital technology; you will have full visibility of our security services, which will allow you to view in real-time where our security guards are and what they have done at your property to keep it safe and secure.
Whether it's a residential or commercial property, once your alarm is set an ARM Secure operator will always be there to help in any activations. Working with you, your keyholder and emergency services we will secure your premises and eliminate the threat.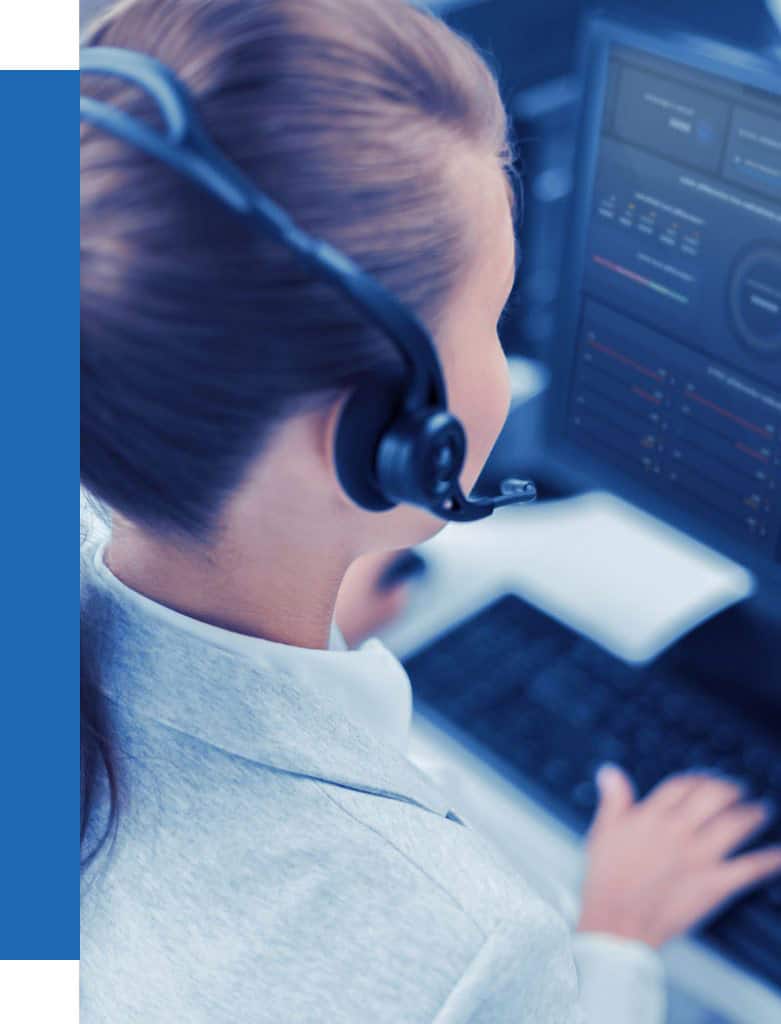 ARM Secure is committed to providing a rapid response to any alarm activations, using our range of highly effective signalling devices. Our experienced team will be able to determine what solution is most suitable for your property during our free on-site survey.
Our Alarm Monitoring service operates 24 hours a day, 365 days a year so your property will always be under supervision. Our rapid response significantly reduces the risk of burglary, intrusion and arson on site. When activation occurs, ARM Secure will take the appropriate action by contacting the nominated keyholders and emergency services if required, limiting the impact to yourself and your property. If we cannot contact your keyholder, we will initiate the pre-agreed response plan. Our customer's safety and peace of mind is paramount. 
ARM Secure works with a variety of leading security technology manufacturers, so we can provide our customers with the highest-quality security on the market including Redcare, WebWay, CSL DualCom and Emizon which we can interface with existing lines and networks.
Installer Looking For an Alarm Receiving Centre?
We're Your #1 Alarm Receiving Centre for CCTV and Alarm Monitoring
Security Installers are the life blood of ARM Secure. We do not offer an in-house installation or maintenance service, instead we choose to work closely in partnership with Installers and Maintainers like you across the UK to deliver market leading security services to end users. We are a truly independent Alarm Receiving Centre.
Making Installers Lives Easier
Whether you're a small Installer servicing 20 customers in your local town or a large national Installer working with thousands of customers, we understand how important those customers are to you.
When you choose ARM Secure you choose a partner for life, one you can depend on to deliver the same outstanding level of customer service to you as you do to your customer.
We work closely with all of our Installers to understand their customers needs and develop the right security solution for them.
We are always looking to improve the quality of our service offering, and as our business continues to develop there are opportunities to expand the network. A network you can be part of.