Who are we?
ARM Secure is the resulting completely independent, security solutions company of a merger between two sister companies belonging to the Asset Protection Group. The companies, Alarm Response and Keyholding (ARK), and VRC Monitoring Solutions provided separate security solutions to commercial and residential properties across the United Kingdom. By bringing the two companies together we are now able to provide a complete and comprehensive security solution. Our new company name ARM Secure is an acronym for Alarm Response Monitoring, and our strap-line has also befitted a makeover allowing us to express exactly what we do in one sentence.
Alarm Response & Keyholding (ARK) specialises in providing professional keyholding and alarm response services across the UK to secure your home or business and ensure the safety of your family and employees.
VRC Monitoring Solutions base of operations is the Alarm Receiving and Remote Video Response Centre (ARC/RVRC) located in Yate, Bristol, where our highly experienced and SIA Accredited team work 24 hours a day, 365 days a year providing outstanding CCTV Monitoring, customer care and technical support. ARM Secure remains the complete owner of this building which is a fully accredited NSI (National Security Inspectorate) Gold, BS 5979 Category II Alarm Receiving and Remote Video Response Centre (ARC/RVRC).
We are part of the Asset Protection Group (APG) meaning that we can compliment your CCTV Monitoring requirements with added services like Keyholding and Alarm Response. 
Meet The Executive Team
Our executive team are a group who bring experience across the board and not just with security solutions. Their focus is dedicated in providing industry leading security excellence daily, as well as keeping a focus on delivering world-class customer service. Our team live and breathe our "protecting people, properties and peace of mind" mantra.
This policy sets out our commitment to data protection and individual rights and obligations in relation to personal data.
This is to certify that ARM Secure Ltd has met the requirements of the Security Industry Authority Approved Contractor Scheme.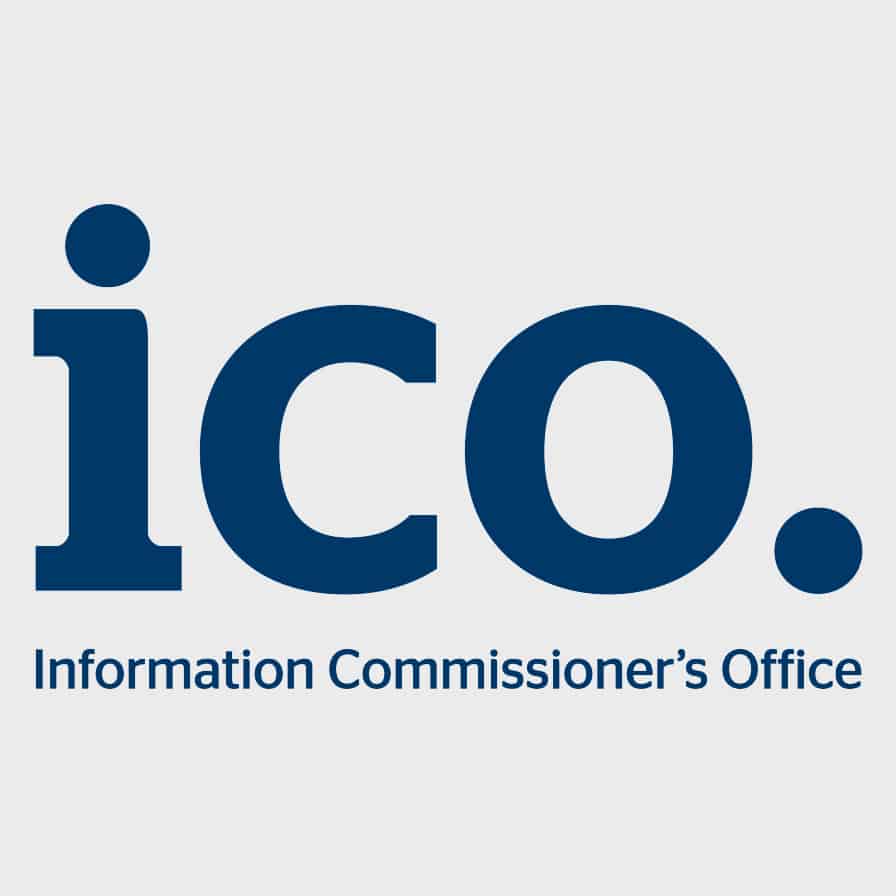 ICO certificate detailing full company name, relevant reference number, tier information as well as the start and expiry dates.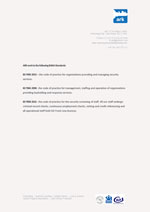 ARM Secure work to the following British Standards: BS 7499: 2013, BS 7984: 2008, BS 7858: 2012. 
Our Keyholding & Alarm Response Process
Our Keyholding and Alarm Response process begins with us safeguarding a set of your keys, unmarked and in a secure premises, ready for when the need arises to respond to an alarm activation at your premises. Your keys will be held in strict compliance with BS7984 at a secure premises, most local to your property. If you lose your keys, we're just a call away from helping you back into your business and if the need arises we can even assist you with lock changing.
ARM Secure's highly experienced, SIA accredited team work 24 hours a day, 365 days a year and pride themselves on ensuring the process of introducing CCTV monitoring solutions into your security plan is as painless as possible. We aim to elevate long-lasting relationships with our customer base and continue to support the safety and security of all properties throughout the UK.
We Listen to Your Requirements

All of our customers and their properties are unique, and we will tailor the Keyholding and Alarm Response service to meet your needs. Our 'can do' attitude makes most things possible. It's very important to ARM Secure that we understand every customers' needs. We always take the time to listen to our customers, to tailor a bespoke security solution to match each individual's precise requirements. We are here to provide protection for people, properties and peace of mind.

We Conduct a Free Site Survey

Once you have committed to proceed, we will attend your property to collect the keys and perform the initial site survey. All details that we take will then be incorporated into the 'Assignment Instructions' which will then be used by the Security Officer in the event of an alarm activation. We will never go ahead with a project without first conducting a free site survey. This gives us both the opportunity to ensure the correct security solution is in place. Our team of highly experienced technicians offer impartial advice, to help you make the right choice for your security needs. Our team are also happy to answer any questions you have about the security services or ARM Secure as a whole.

We Assign an Account Manager

A member of our experienced team will look after you. Any queries or additional requests will be responded to quickly and effectively. We know how confusing it can be to deal with a different person every time you pick up the phone to your security provider, which is why we assign a Customer Relationship Manager for each customer, whether that be commercial or residential. They are there especially for you to answer any of your questions.

Our CCTV Monitoring station is manned by SIA Licensed Operators, 24/7, 365 days a year. The control room function is housed in a NSI Gold Alarm Receiving Centre. Our SIA licensed operators, work night and day to monitor your premises and keep everything that matters to you, safe. SIA licensing means all our operators are highly trained and qualified in line with British Government Standards to give our customers the assurance that their premises will never be without adequate protection.

We Dispatch a Professional

If your alarm is activated, our mobile response officer will arrive at your property, perform thorough checks both externally and then internally to try to determine the reason for activation and execute the appropriate action to secure your premises. With our mobile keyholding response teams, we are able to offer a full turnkey solution to protect your premises. If a viable threat is detected and verified, our team of professionals will arrive at your property and ensure you, your people and your property remain safe and sound. Our team are trained to take the right course of action, informing you of the situation and contacting keyholders and emergency services where necessary. Working with ARM Secure, we will ensure you comply with Lone Working Policies and the impact of the Corporate Manslaughter Act.

When our security officers attend an alarm response incident you can be assured that they won't leave the property until the situation is resolved and your premises is fully secure. This can be done by using a list of contractors that you have detailed in the 'Assignment Instructions', or by using our local contacts if you don't have a preferred supply chain. Any disruptions or issues we detect with your CCTV monitoring systems will be dealt with effectively and efficiently. Our moral integrity means we are committed to always doing the right thing, we are always ready to act and protect.