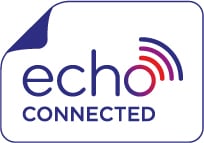 ARM Secure becomes an ECHO Connected ARC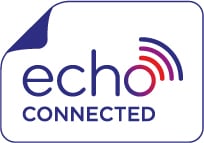 We are pleased to announce that ARM Secure's NSI Gold Category II Alarm Receiving Centre (ARC) has become one of the first ECHO connected ARC's in the United Kingdom, fast-tracking alarm signals to the police.
As one of the country's leading security firms, we know that every second counts when an alarm is raised in quickly responding to a threat and facilitating a rapid police response, protecting people, properties and peace of mind.
Using secure police preferred networks, ECHO-connected Alarm Receiving Centres (ARCs) receive a digital alarm signal transmission direct from your premises in the event of an activation. The signal is verified and transmitted directly to Police Force Despatchers via the ECHO platform.  Police estimates indicate a saving of up to 4 minutes in response time, which could prove critical in an emergency situation. This means we can facilitate a more efficient and effective deployment of police resources to alarmed premises.
One of ARM Secure's Core Values is our Commitment. We promise to provide our Installers and their customers with the most up-to-date security technology that we can. Through our state of the art Remote Video Monitoring Centre based in Yate, Bristol, we have been working tirelessly to position ARM Secure at the top of the Remote Security Monitoring sector in the UK.
What is ECHO?
About ECHO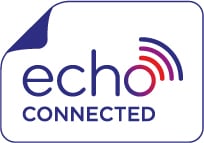 ECHO is an alarm transfer service facilitating greater effectiveness in  police response to emergency alarms. It's fully automated electronic alarm transmission service between ECHO-connected alarm receiving centres (ARCs). When an ECHO-connected ARC receives an alarm from a monitored  installation, ECHO transfers the alarm signal to the police control room in an instant.  
Funded by the private sector, the ECHO platform developed largely in 2019/20, is offering its service to blue light services ready to accept transmissions. These are expected to multiply in 2021/2 with many police forces expressing interest in following National Police Chiefs Council (NPCC) requirements for Intruder and Hold Up alarms. Pilot schemes in 2020 proved ECHO can deliver time savings in circumstances where 'every second counts' as blue light services respond to emergency alarms.
Many alarm receiving centres and police forces are now ECHO-connected and others are looking to get ECHO-connected in the near future.
Alarm installations installed by police recognised approved companies and monitored by approved alarm receiving centres (ARCs)/ monitoring centres will be ECHO-connected as soon as police forces are able.
ECHO (Electronic Call Handling Operations) is set to transform intruder and hold-up alarm signal handling to police. By transitioning from telephone communication between RMS and participating Police Forces, to the ECHO-connected machine-to-machine system, police response times can be reduced by between 1 and 4 minutes.
ECHO is available to accredited ARC's and Police Forces, from the 1st October, Essex & The Metropolitan Police Forces will be live on the ECHO platform, with more Police Forces joining in stages
ECHO Partners Include:
About ARM Secure
ARM Secure is the resulting completely independent, security solutions company of a merger between two sister companies belonging to the Asset Protection Group. The companies, Alarm Response and Keyholding (ARK), and VRC Monitoring Solutions provided separate security solutions to commercial and residential properties across the United Kingdom. By bringing the two companies together we are now able to provide a complete and comprehensive security solution. Our new company name ARM Secure is an acronym for Alarm Response Monitoring, and our strap-line has also befitted a makeover allowing us to express exactly what we do in one sentence.