Having a clear set of company values helps our colleagues, our customers, our service partners, and installers to understand what we stand for as a business.
The values lay the foundation for what we care about as a business, what we focus on and how we operate.
Our values help our colleagues feel secure, in that they now understand what we stand for as a business, and how they are to behave internally with colleagues and externally to customers and other stakeholders.
Our company values allow companies and customers who we work with to align themselves with us in sharing and embracing mutual values.
ARM Secure is a newly branded business encompassing two previously autonomous security businesses. We are working towards being one team with the same customer base providing keyholding, alarm response and monitoring solutions but with one thing in common; protecting people, property and peace of mind.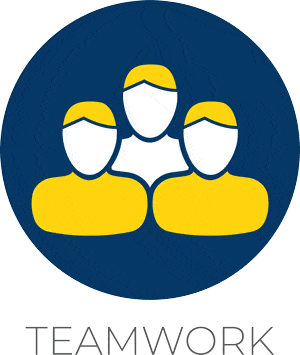 TEAMWORK
Teamwork is such a crucial element in any workplace and organisation.
For us, it is even more important, as we have brought two different companies together, that work in different areas of the country and operate differently.
We promise we will always work together to do what's best for our customers security.
Having a strong teamwork value helps to improve our efficiency, productivity, motivation, innovation and employee morale.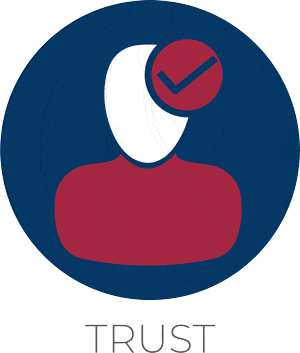 TRUST
Security and trust go hand in hand.
Our customers need to trust that we will protect their most important assets.
They need to trust that we will do what we can to protect their people and their properties, and that we will provide them with the most accurate reports.
They trust that we have given them complete transparency in the quoting stages and that we will not under deliver on our response times.
Our customers trust that we will use SIA accredited service partners and people we trust to carry out our security services.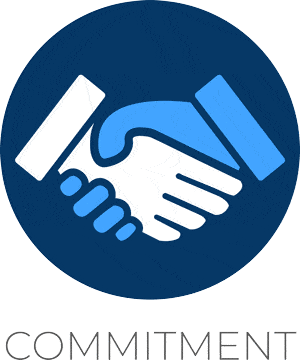 COMMITMENT
We are committed to our customers by delivering the very best level of security services, and response times that we can, as well as providing them with first-class customer service support and technical advice. We are committed to giving our customers value for money through the use of technology, and we will continue to introduce new digital platforms to our customers as we introduce them to our business.
We are also committed to each other, in that we will train our colleagues to get the very best out of them that we can.
We are also committed to our local communities in that we will strive to help raise vital funds for local charities through fundraising and donations.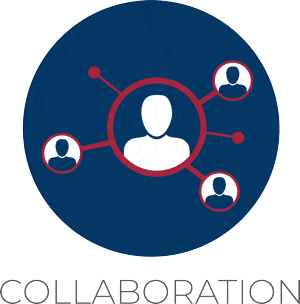 COLLABORATION
Similar to teamwork, however, we wanted to focus on the communication and collaboration element of teamwork separately as it is fundamental to our functioning as a security business.
Service partners, installers, emergency services and colleagues all belong in the circle that helps to protect the customer and their assets.
Collaboration means us all communicating clearly and regularly to each other and to our customers.
It involves sharing our goals and ideas to continue to do the best we can for our customer.
We must always promise to communicate in an honest and professional manner.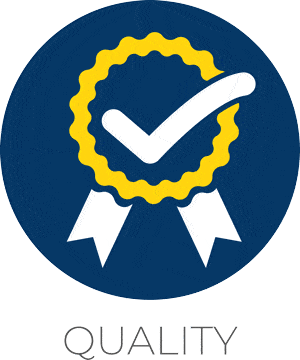 QUALITY
We will always provide our customers with the very best security service that we can.
We equally put our quality value into our service partners, our accreditations, our dedication to the most rapid response times, our quality reporting and quality customer service and care.
Our Other Important Values...
We also believe in treating and supporting our People in the very best ways that we can. That's why we are a Living Wage Employer and a Member of the 5% Club. We also provide our People with ongoing mental health and wellbeing support, and all of People have access to our Employee Assistance Programme.