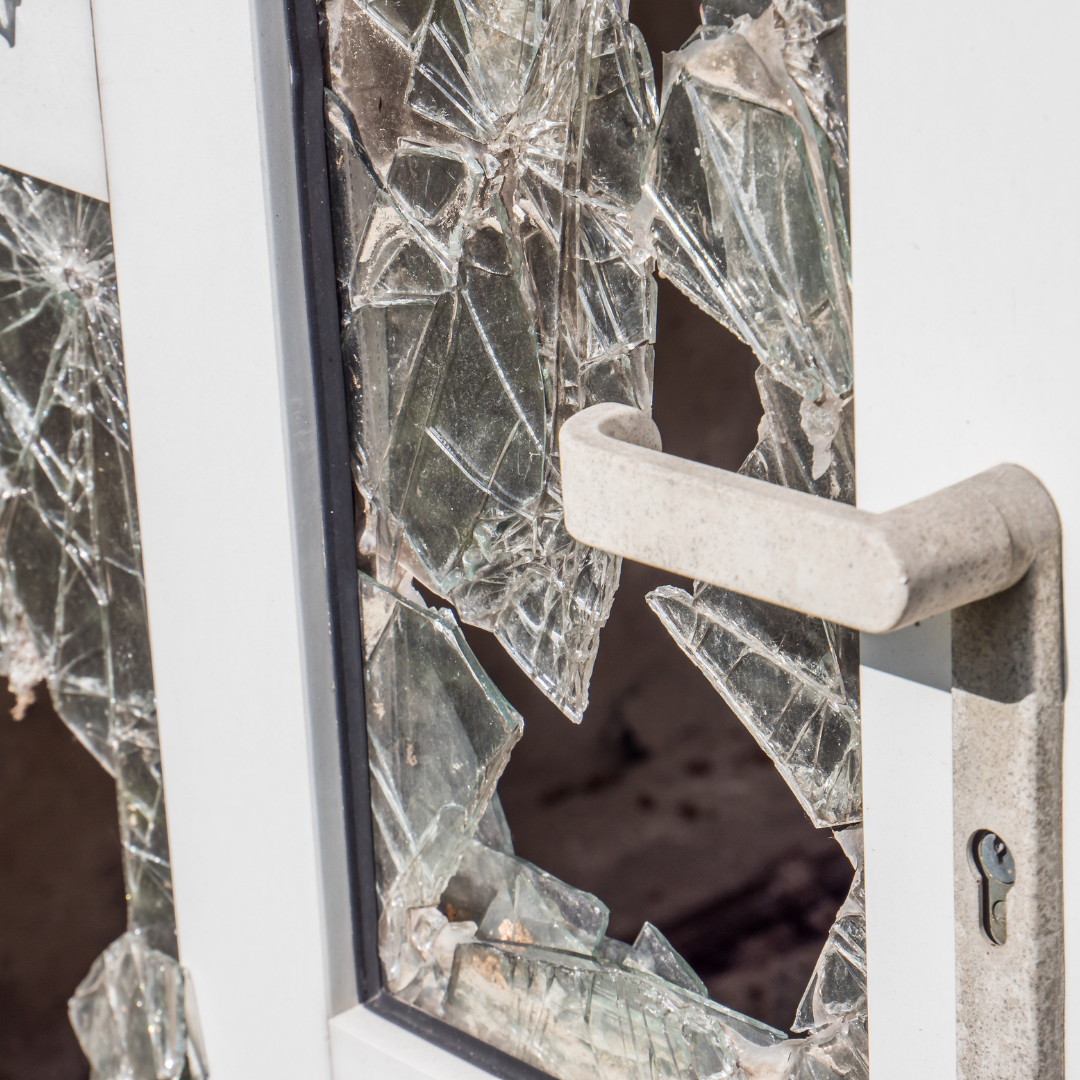 What should you do after a burglary?
The steps to take after a burglary at your property.
Burglary is one of the most common types of crime in the UK, there were 422,870 burglary offences recorded by the police from the Crime Survey the year ending March 2019. This is a 3% decrease on the previous year.
However, a 13% rise in overall theft which includes a 2% increase in vehicle offences, 8% increase of theft of a motor vehicle and an 11% increase in robbery means it is still prevalent.
Burglary and theft aren't always a one of crime either, criminals can target the same person or property multiple times. It can also be coupled with other crimes, such as harassment. The impact of a burglary is never just the financial aspect, it can also influence your emotional well-being and sense of safety and security.
We'll go through the necessary steps that should be taken following a burglary and discuss some security measures that will help prevent a reoccurrence and help you to feel more secure in your home.
Improving Security
Properties with no security measures in place are five times more likely to be burgled than those with simple security measures.
Security measures you should consider:
Leaving the lights or radio on when you go out
Double checking all doors and windows are closed and locked
Don't leave keys near the letterbox
Good outdoor lighting
Trusted neighbours to keep an eye on your property
Keep fencing and gates in good condition
Don't keep valuables in view on the ground floor
Install a visual burglar alarm
Install CCTV (& CCTV monitoring)
Keep any ladders or tools locked away so they can't be used to break into your property
Don't open the door to anyone you don't know
Don't give any personal details over the phone if you are not confident in the identity of the caller
ARM Secure Keyholding and Alarm Response Monitoring Specialists
Mobile Patrols
Although some of these are down to you, ARM Secure can help with the rest. As a specialist in alarm response and keyholding, we can enable you to confidently leave your home unattended, knowing that it is secure. It's important to us that you feel safe and secure, so if you were out and your alarm was activated ARM Secure's officers will respond and perform thorough checks, executing the appropriate actions to secure your property.
In the case where your keys have been taken or lost, ARM Secure can help you get back into the property and assist with any lock changes. We can also help to make your property look 'lived in' even when you're not there, having mobile patrol officers attend at random times to deter burglars. We will never keep the same pattern to prevent criminals from entering the property when they know we won't be there.
Open and Lock
If you're a business looking to make your property more secure from burglary and theft, ARM Secure also has an Open and Lock service. Whereby we take on the responsibility of securing your premises in an evening and ensuring it's safe the next working day.
CCTV Monitoring
CCTV is also an effective deterrent to criminals and in the case of a crime being committed can improve the solve rate. ARM Secure offers CCTV Monitoring and Intruder/Alarm Monitoring through our NSI Gold Category II Alarm Receiving Centre (ARC), it can give you the necessary peace of mind that your property is secure 24/7.

A burglary should be reported to the police as soon as possible. There are a few ways in which this can be done:
If you believe the burglar is still on your property or nearby, call 999 or if you have hearing or speech issues, text phone 18000. In this case, officers will attend as quickly as they can.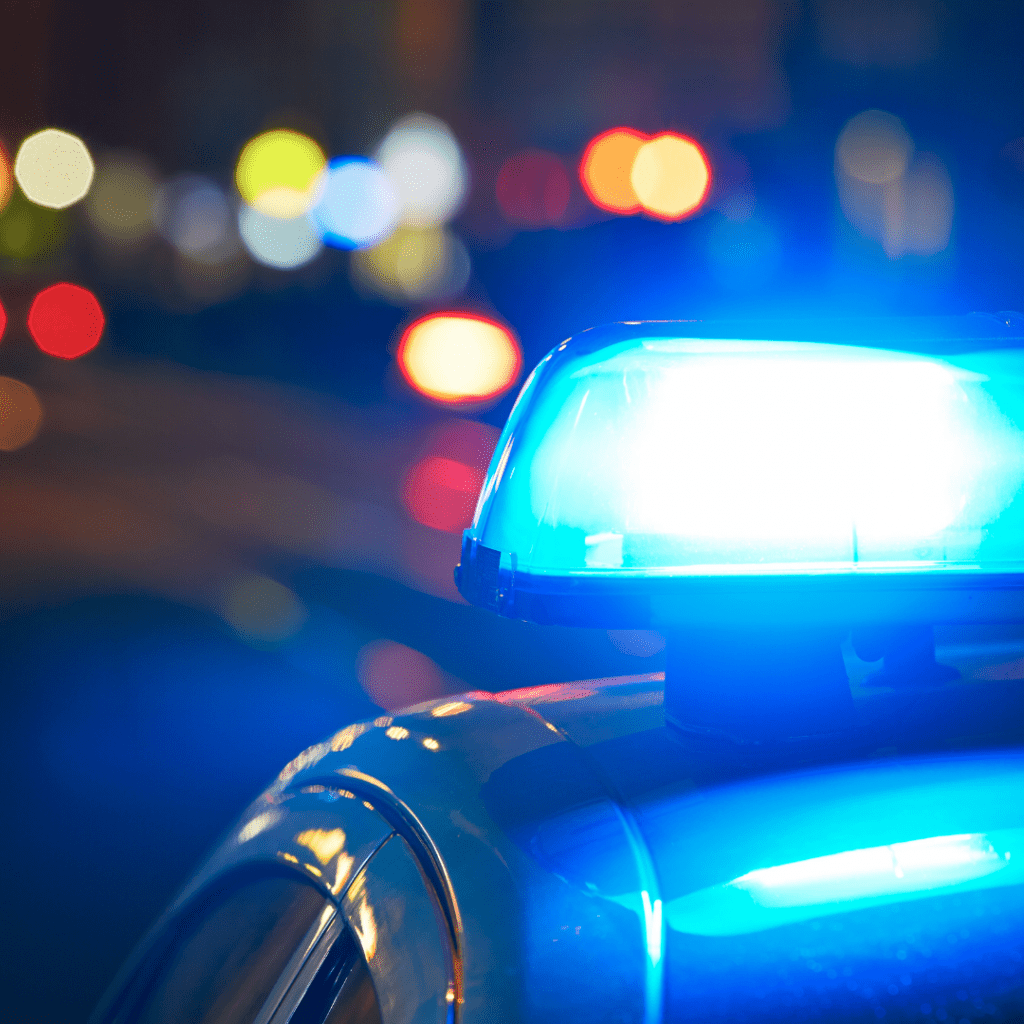 If the criminal has left the premises, contact the non-emergency number 101 or text phone 18001 101. This doesn't mean your burglary will be taken less seriously, it allows the police to use their resources in the right way.
If you feel the burglary is minor, very little of sentimental or financial value was taken, nothing is damaged, and the criminal is no longer there, a lot of Police forces now have online forms to report crimes. They are convenient if you have internet access.
Police officers will always attend your property after a burglary. It's important to leave everything as you found it and not touch anything, so they can collect any forensic evidence to help with the investigation.
They might also speak to any of your neighbours, review CCTV footage in the area and they are likely to take a statement from whoever found the property had been burgled first.
They will give you a crime reference number to keep track of the investigation, a phone number to get updates and advice on how to make your property more secure.
They can also pass your details to Victim Support, if you're happy for them to do so, who are there to give you the emotional and practical support you need.
Dealing with Stolen Possessions
As part of the process, you should take photos of each room and note everything that is missing. You should also contact your insurance provider, explain what happened and discuss next steps for making a claim.
If your ID has been stolen, passport or driving licence, your insurer should be made aware. You will need to contact the passport office and/or DVLA, report the ID stolen and get a replacement sent to you.
Stolen house keys mean the burglar might come back, so it's a good idea to change the locks. If your car keys have been taken, a garage can reprogram the locks on your car to a new code.
The bank should be notified if anything is taken in the way of credit or debit cards, to stop them and give you a replacement. Your network provider should be informed of any mobile phones that have gone so they can block the account.
Damage to your Property
You should look at your insurance policy, whether it covers property damage like broken locks or smashed windows. If you rent, the insurance claiming process should go through your landlord.
Any windows or doors that have been damaged should be the priority, to secure them and make you feel safer.
Replacing Possessions
If your insurance policy covers the stolen items and your claim has gone through, the insurer will advise you as to how items will be replaced.
This may include "new for old" which will cover the full cost of replacing stolen and damaged items. Or it might be "wear and tear" cover, which considers the item's use and damage usually resulting in lower pay-outs.
If you're concerned about theft at your business, read APG's article which details all the potential risks and how to combat them.
If you've had possessions stolen from a burglary, Victim Support has a checklist of suggestions for how to reduce the loss and deal with the repercussions. Their website also offers free and confidential support for victims of crime to move beyond the impact.
About ARM Secure
We are one of the UK's leading security companies. We are completely independent from other security companies which means we offer the best rates to our clients, and can provide the very best response times as we are unbiased with our service partners.
We have our very own award winning, NSI Gold, Cat II Monitoring Station and we probably monitor a premises you know, or a famous person you may like. Aside from this, we are brilliant at what we do, and we provide our customers with the very best customer service and our Installers with technical advice.
You may have previously known us as VRC Monitoring Solutions and Alarm Response & Keyholding. We are part of the Asset Protection Group; a group of Fire & Security Companies with One Common Goal. Protecting People, Properties and Peace of Mind.
Please get in touch with us for enquires about how we can enhance the security of your premises, whether that be residential or commercial.
Email here [email protected] or fill out our security services contact forms located at the bottom of every web page.
About APG
The Asset Protection Group comprises a group of Fire & Security companies with shared ownership and one common goal, protecting your most important assets. As a collective group, we look to offer protection to your assets to assist you with your ongoing success within your own business.