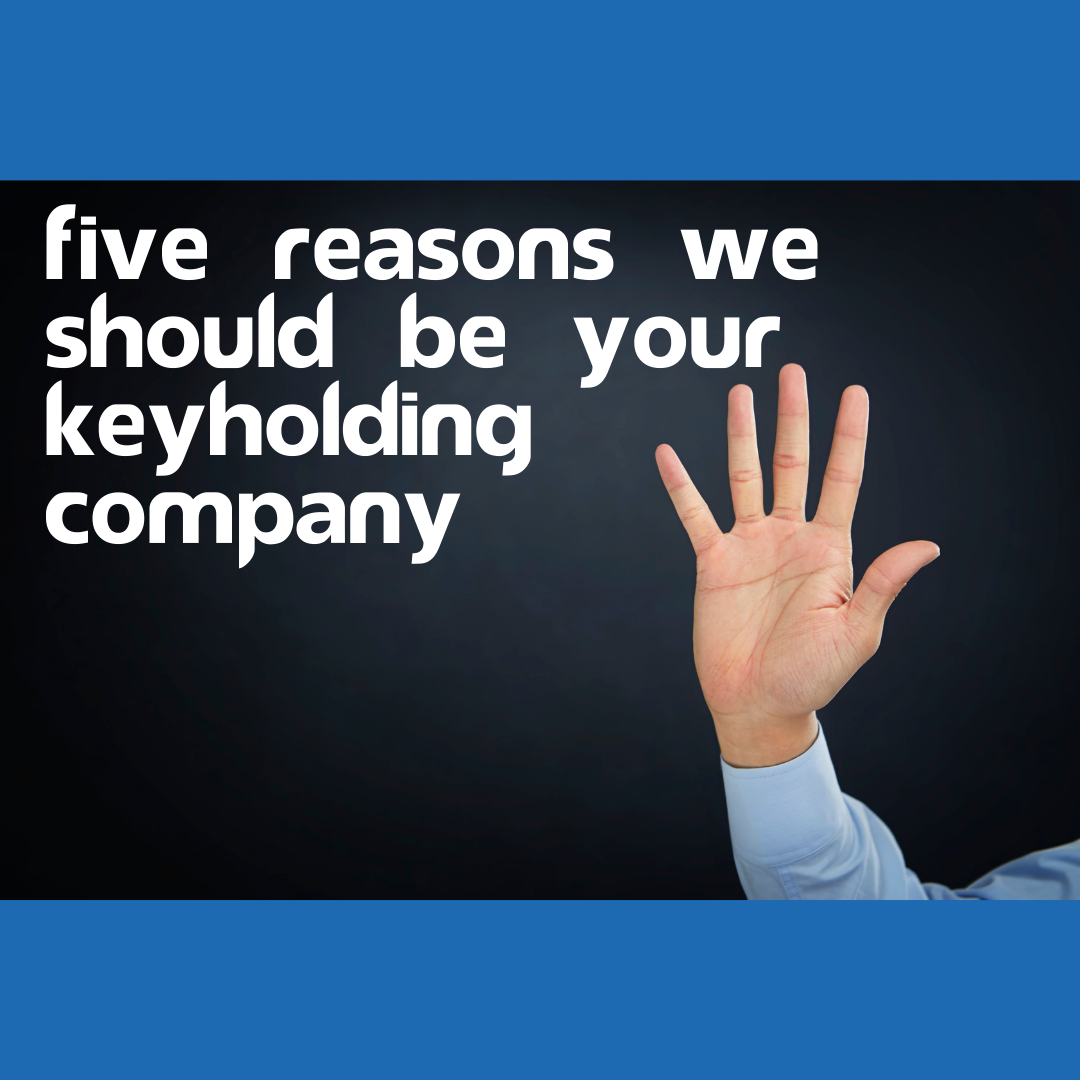 5 Reasons We Should Be Your Keyholding Company
A Keyholding Company is a security company you entrust with the security of your people and your premises.
Keyholding is a specific security service in which we hold a set of your commercial or residential keys to your property, with the ultimate task of ensuring your property is safe and secure.
You entrust us with your keys in the event of an alarm activation at your premises.
Most of the time an alarm is activated due to a false instance; a rogue helium balloon in a hospitality premises, or an insect crawls in front of the camera etc.
Unfortunately an alarm can also be trigged due to criminal activity. And this is where a Keyholding Company (like us) comes in.
In the event of an alarm activation, our SIA trained security guards will rapidly attend your premises and check for any disturbances.
We then assess the situation by either managing the threat ourselves, or escalating it to the emergency services.
ARM Secure Keyholding Company
So why should you choose us as your Keyholding Company over the rest? Here are 5 reasons why we're the Keyholding Company for the job.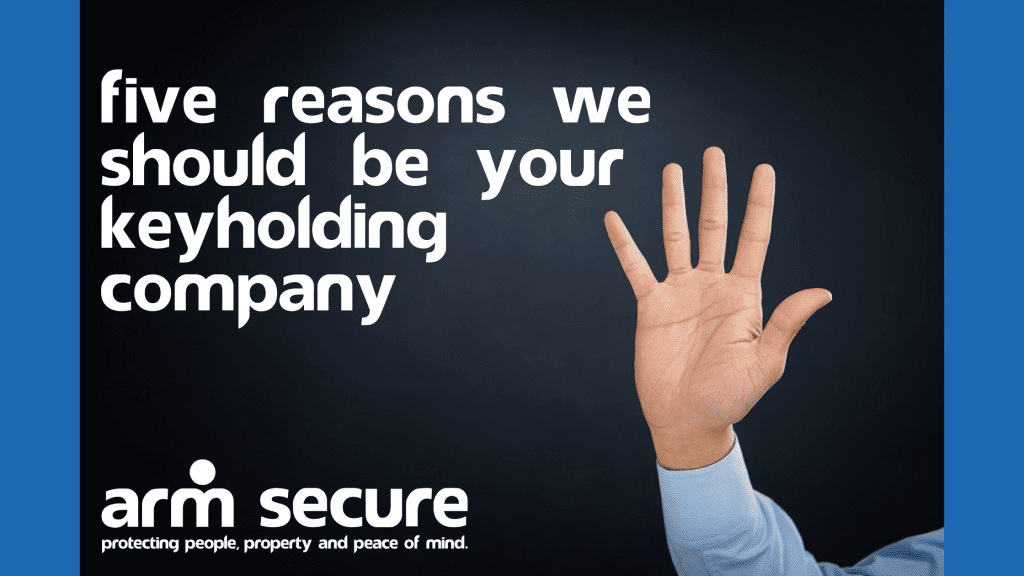 Totally Independent
We're totally independent from any other security company, meaning we run our own Keyholding services and we own our own NSI Gold Cat II Alarm Receiving Centre/Monitoring Station. We don't rely on our competitors to provide security services for us, meaning our costs to our customers are lower. Another important note on being an independent security company is that we have no bias to other security firms, meaning we will dispatch the closest service partner to the location of your site.
Alarm Receiving Centre
We're proud to own our state of the art NSI Gold Category II Monitoring Station and we've more than 20 years in the security industry. Our SIA trained monitoring team have a collective amount of experience, and we also became an approved SIA training centre in 2020. We also provide our Installers with 24/7/365 in-house technical support, and their customers are protected 24/7/365. We are one of only two security companies in the entire UK who can offer a Keyholding and a Monitoring service as one package without involving any other companies. Our ARC is also an ECHO connected ARC, meaning that alarm signals can be sent directly to the police even quicker than before.
Dedicated to World-Class Service
In a world that is rapidly being overtaken by artificial intelligence, our alarm monitoring process remains totally personal. Our monitoring team watch your premises 24/7/365 for any security threats, and in the unfortunate event a threat happens on your premises, you will receive a call from one our experienced team.
Not only that but we are consistently developing our processes, ensuring that our customer journey is seamless and efficient for our customers, our service partners and installers and our teams.
UK Wide Keyholding Services
You wont often come across a Keyholding Company that can cover every inch of the UK with keyholding and rapid alarm response. It is even rarer to find one that can secure multiple sites plus CCTV Monitoring. But you've found us, so it's your lucky day!
Regulated and Accredited
We are carefully regulated by security industry standards and belong to the Asset Protection Group
Our Accreditations can be viewed here.
About ARM Secure
ARM Secure is a leading provider of Keyholding, Alarm Response, Manned Guarding & Monitoring Services across the UK. Our business has been established for 20 years, in which time we have perfected effective, bespoke monitoring solutions to protect people, their properties & ensure peace of mind for our customers.