UK Alarm Receiving Centre for CCTV and Alarm Monitoring
About Our UK Alarm Receiving Centre
Our Alarm Receiving Centre is based in Yate, Bristol and has been operating for over 20 years.
We currently provide monitoring services to thousands of premises across the entire UK.
We're an NSI Gold Category II Remote Video Receiving Centre (RVRC) also known as an Alarm Receiving Centre (ARC) and we're ECHO Connected.
History of Our Alarm Receiving Centre
2001 VRC (As we were known before our rebrand!) was established acquiring a Central Monitoring Centre in Manchester

2002 Acquired the assets of PSS, an established Alarm Receiving Centre based at the Alpha Centre, Yate, Bristol

2003 Manchester and Bristol operations merged at the new facility in Yate

2005 Awarded NSI Gold status as an Alarm Receiving Centre

2013 First Alarm Receiving Centre in the UK to adopt Immix Cloud

2016 Immix Gold Status Awarded
 
2017 Major refurbishment of the Alarm Receiving Centre and of our
    IT & Telecoms infrastructure

2018 Purchased the Freehold of Unit 10, The Alpha Centre

2018 Introduced Sentinel for improved CCTV & Intruder Alarm Handling, engineering capability, and customer reporting
 
2019 Acquired Delta Monitoring, increasing market share and Operators

2020 Became an approved Training Centre, delivering SIA (Security Industry Authority) courses
2021 Rebranded as ARM Secure able to offer a Keyholding and a Monitoring service under one roof
We're Your #1 UK Alarm Receiving Centre for CCTV and Alarm Monitoring
Security Installers are the life blood of ARM Secure. We do not offer an in-house installation or maintenance service, instead we choose to work closely in partnership with Installers and Maintainers like you across the UK to deliver market leading security services to end users. We are a truly independent Alarm Receiving Centre.
Making Installers Lives Easier
Whether you're a small Installer servicing 20 customers in your local town or a large national Installer working with thousands of customers, we understand how important those customers are to you.
When you choose ARM Secure you choose a partner for life, one you can depend on to deliver the same outstanding level of customer service to you as you do to your customer.
We work closely with all of our Installers to understand their customers needs and develop the right security solution for them.
We are always looking to improve the quality of our service offering, and as our business continues to develop there are opportunities to expand the network. A network you can be part of.
For over 20 years we have been providing bespoke remotely managed solutions to protect people, property and peace of mind across the UK and Ireland. From our state of the art Remote Video Response Centre (RVRC) in Yate, Bristol, our highly experienced, SIA trained security monitoring team work night and day, 365 days a year to ensure your properties are protected.

Approved and Audited for Your Reassurance
ARM Secure operate an NSI Gold Category II Alarm Receiving Centre and Remote Video Response Centre.
Monitoring of CCTV Systems used in Security Applications Monitoring of Intruder Alarms Monitoring of Fire Alarms Demonstrating compliance with:
BS EN ISO 9001:2015 – Quality Management Systems NSI Quality Schedule NSI ARC Gold Approval Criteria
BS 7858:2019 – Screening of Individuals
BS 5979:2007 – Remote Monitoring Centres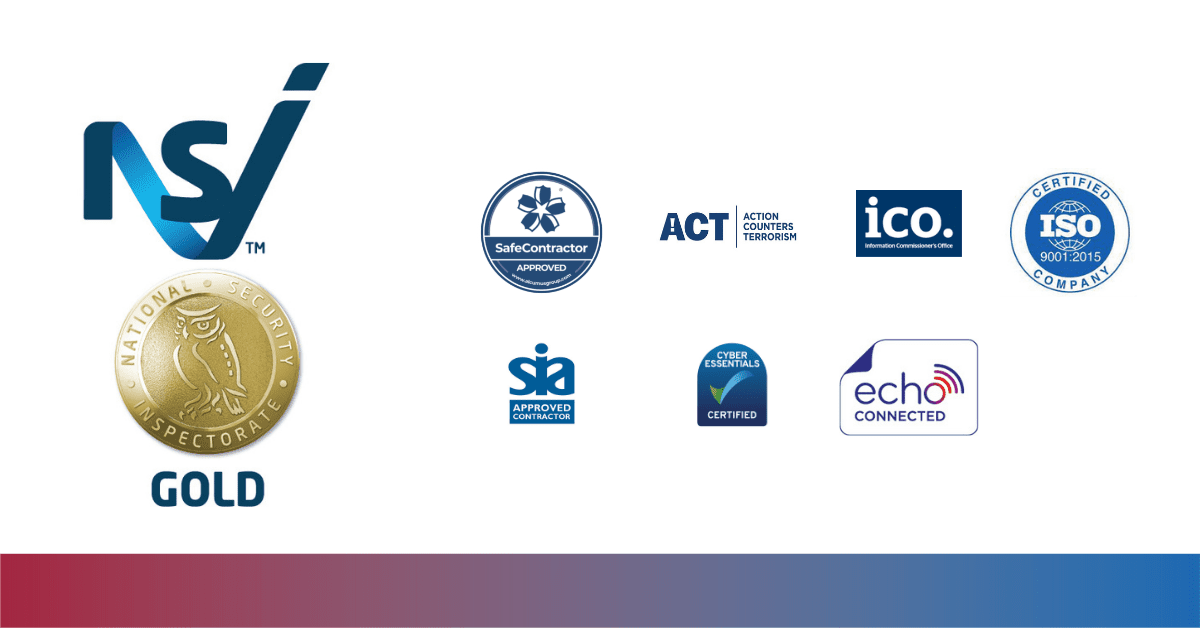 Accredited Alarm Receiving Centre
Businesses and homeowners who choose NSI approved companies have the reassurance that their contractors will work to the highest industry standards demanded by the Police, Fire and Rescue Services and the insurance industry.
We're an ECHO Connected Alarm Receiving Centre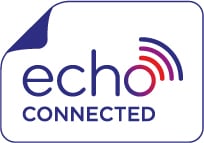 The NSI Directory lists all the companies who have successfully achieved NSI certification. 
We can get your properties set up with live CCTV and Intruder/Fire Monitoring the same day. GUARANTEED!

Our Technology Partners
360 Vision | 3X Logic | ABUS | Adpro | Agent VI | Ajax | Alien | American Dynamics | Aspect | Avigilon ACC v. 5, 6, 7 | Avigilon Web Api | Axis | Axis Camera Station | Axxon Next | Bosch Cloud Services | BT Redcare | Bulldog | Calipsa | Camect | Cathexis | CheKT | Cloudview | CSL | Dahua | Dallmeier | Davantis | Dedicated micros | DeepAlert | Digifort | Digital Barriers | Dowshu | DVTel | Eagle Eye Camera Manager | Eagle Eye Networks | Ernitec | Evigilo | Exacq | Flir | Genetec | Genie | GJD | Geovision | GeovisionVMS | Hanwha | Heitel (Vista) | Hikvision | Hik-ProConnect | Honeywell | IC-Realtime | IDIS | Indigo Vision | Intellex | Intelligent Video | Invidia | Lenel | Lilin Cameras | Lilin NVRs | Luminite | Luxrite | March Networks | MaxxOne | Milestone | Mirasys | Mobotix | Monitor | Morphean | MTYeye | ONVIF | Optex | Ozvision | Panasonic | Panogenics | Pelco Digital Sentry | Pelco VideoXpert | Pelco VideoXpert 3 | QVIS Apollo | QVIS Cortex | QVIS Pioneer | ReconEyez | Redcare | Redvision | Rifatron Cobra | Risco | RSI | Samsung | Servision | Surtec | Synectics | TeleEye | TrackTik | Truvision | Ultrasync | Uniview | Vaelsys | VCA | Vemotion | Videcon | Videcon Deep Learning Plus | Videcon RTSP | VideoIQ ICVR | VideoIQ Rialto | Viseum | Visonic | Visualint | Visualint Maxx | Wavestore | WCCTV | WebWayOne | Xeoma | XDH | Xtrali
If you don't see your technology partner on this list then please get in touch as this list is not exhaustive.