We provide a UK Leading Keyholding Service to Locations all across the entire UK.
No corner is forgotten about and no stone is left unturned!
We are able to provide a Responsive Keyholding service anywhere in the UK due to our strong network of Keyholding Service Partners.
We partner with over 140 Professional Security Organisation's across the UK, resulting in over 300 security vehicles being on the UK roads at any one time in the event of an Alarm Response callout.
Our Service Partners
We don't just partner with any security company.
Here at ARM Secure we are 100% Committed to providing the very best Keyholding and Alarm Response service in the UK, dedicated in Protecting People, Properties and Peace of Mind.
With this paramount mission in mind, we have to perform stringent checks on any security company that forms part of our security network.
ARM Secure Service Partners are all contracted to deliver a range of keyholding and associated security services across the UK.  
Our Service Partners are specially selected and must successfully complete our rigorous external and internal checks and audits to ensure compliance to BS: 7499, BS: 7858 and BS: 7984.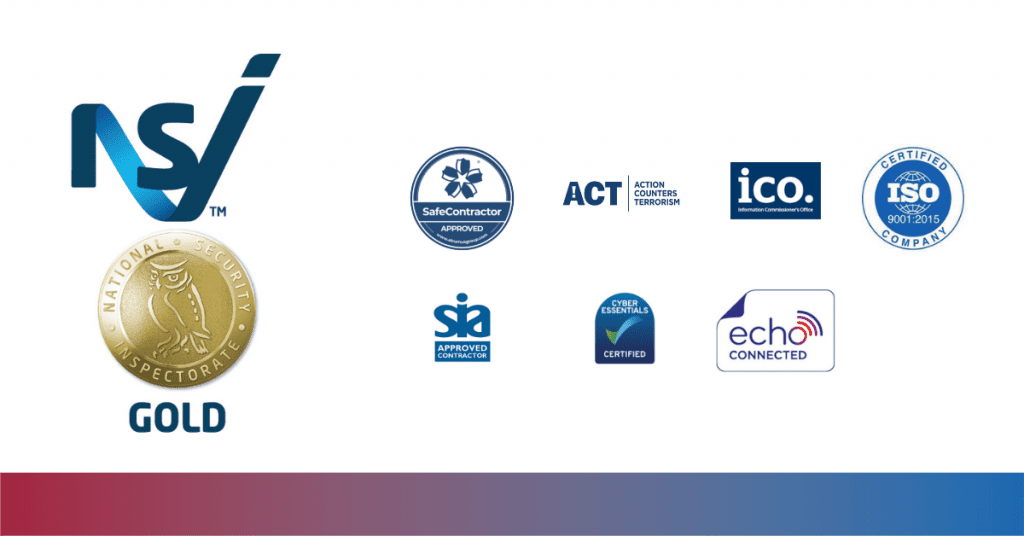 Not only do we perform these checks when we first onboard a service partner; we continue our assessment with regular compliance checks to ensure the upmost safety and security for the People and Properties we are Protecting.
ARM Secure operates a total security solution throughout the United Kingdom. Our customers benefit from having a national company, with a local response that are just as committed as we are to deliver a first-class security service to our clients.
Our National network of operators are strategically positioned to enable an efficient response to activations anywhere in the UK, getting to you quicker than any other providers. With over 140 strategically selected Service Partners, our customers can be assured that we are ready to respond to any security threat wherever their site may be. 
About ARM Secure
We are one of the UK's leading security companies. We are completely independent from other security companies which means we offer the best rates to our clients, and can provide the very best response times as we are unbiased with our service partners.
We have our very own award winning, NSI Gold, Cat II Monitoring Station and we probably monitor a premises you know, or a famous person you may like. Aside from this, we are brilliant at what we do, and we provide our customers with the very best customer service and our Installers with technical advice.
You may have previously known us as VRC Monitoring Solutions and Alarm Response & Keyholding. We are part of the Asset Protection Group; a group of Fire & Security Companies with One Common Goal. Protecting People, Properties and Peace of Mind.
Please get in touch with us for enquires about how we can enhance the security of your premises, whether that be residential or commercial.
Email here [email protected] or fill out our security services contact forms located at the bottom of every web page.
About APG
The Asset Protection Group comprises a group of Fire & Security companies with shared ownership and one common goal, protecting your most important assets. As a collective group, we look to offer protection to your assets to assist you with your ongoing success within your own business.